you're only a choice away from a reality you're actually excited about.
On the outside, you're what the world needs you to be …
A bold, mission-driven, no-BS creator who's been there, done that, and can take anything on the chin.
But on the inside?
You've been over-stressed, overwhelmed, and burnt out for months.
You catch yourself questioning why you're working so hard, and why the mission and work that once lit you up now feels like a stint downstairs at Downton Abbey.
And even though you've been on your own personal growth journey for years, and you already know what's important to you, You're struggling to answer the Jupiter-sized question that's overshadowing your dreams:
Why do I always feel two steps away from the life I really want?
Maybe your high-achieving self has kept your head down for so long, you haven't created the white space you need to clear your head, explore, create, think bigger & allow your vision to spring to life.
Maybe you're hitting a few walls blocking you from the next phase of your expansion (and something tells you that these walls are rising up from within you).
Maybe you know where you want to go and how to get there, but you don't know how to feel, live, and make decisions in a way that's 110% aligned with your truth.
Now, if you've already met your success markers (because you're excellent at getting things done!) but you aren't feeling the way you imagined—
Or, you're asking yourself questions like:
Who the hell am I to have THIS dream?

Am I going to end up disappointing myself?

How do I get out of my own way

Should I just quit RIGHT NOW?
I've got good news for you …
YOU ARE THE CREATOR OF YOUR OWN LIFE, MY FRIEND.
You have 100 percent ownership over your reality (and the science proves it)!
That means you already have the confidence and courage you need to dig deep within yourself and start an internal (r)evolution!
And since you've probably felt your truth vibrating deep within you for months—maybe years—you're only a choice away from shouting it to the world.
Come with a Dream,
leave with a Plan
Evolution 2020 is THE transformational event for entrepreneurs, leaders, visionaries, and influencers who want to launch their dream into the next dimension!
* * * * * * *
It's impossible to make the impact you want in your business, your industry, or your life …
UNTIL you align who you're *BEING* with what you WANT.
It doesn't matter how many mastermind groups you join, podcasts you absorb, books you devour, or courses you download to your hard drive …
If you're not living your dream, I'm here to gently remind you:
💡 This is YOUR life, and you are creating it.
💡 Every single day MATTERS.
💡 What you THINK, DO, and SAY counts.
And there are no do-overs, my friend.. Not in this lifetime.
(No pressure or anything, right? Geez.)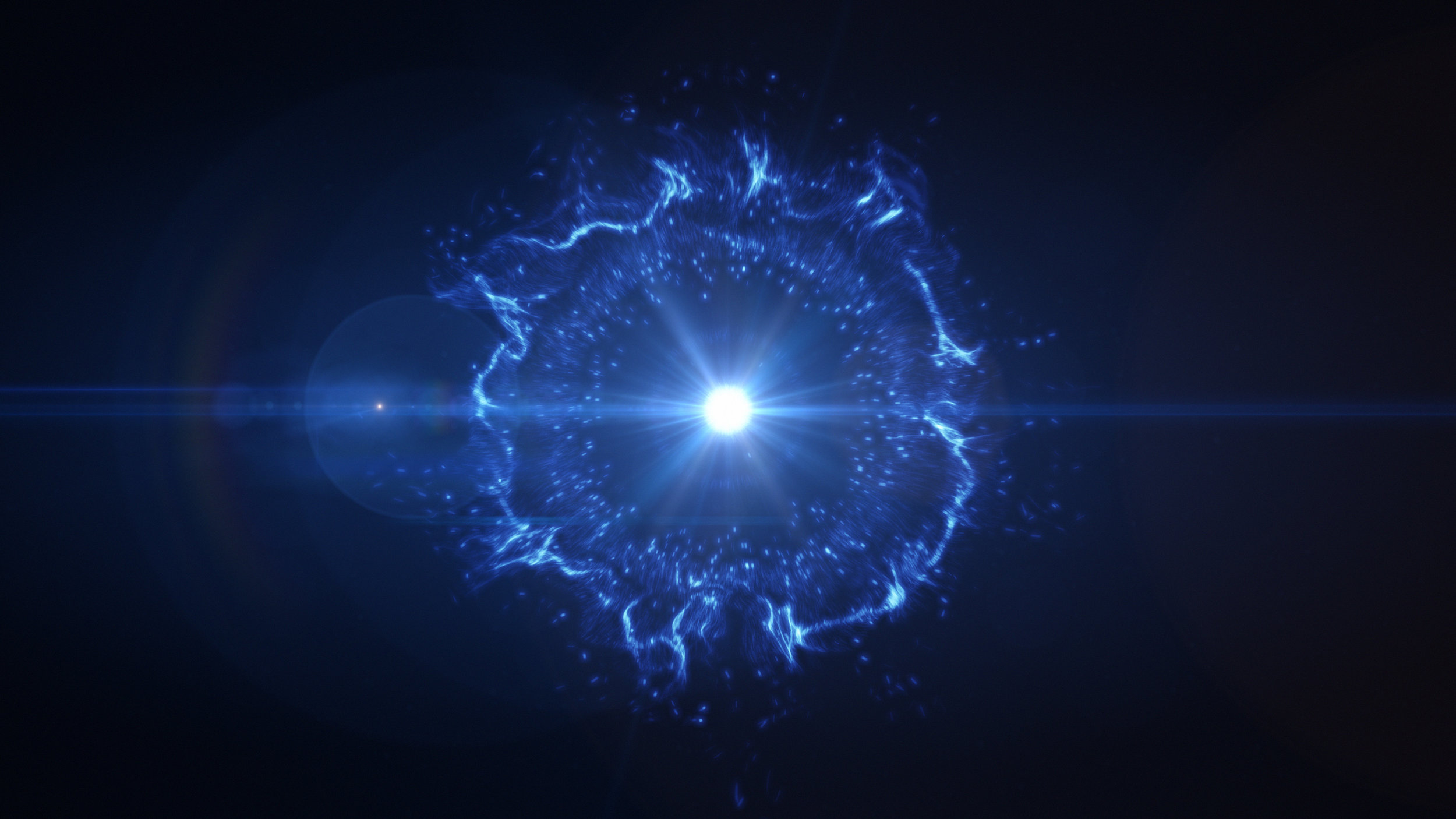 At this mega-transformational 3-day workshop event, you'll learn how to Start being the person who can make your biggest dreams come true
While I'm known for being a catalyst for creatives, a best-selling author, fiercely no-BS and—*ahem*—bloody opinionated …
What REALLY lights me up is showing ambitious creators like you how to use my process of Quantum Evolution® to help you align with your biggest dreams and implement microcosmic changes on a daily basis.
(The whole quantum thing sounds more intimidating than it is, I promise!)
I'm ALL about starting small, so you can go BIG—one microcosmic change at a time.
Before we get cozy, there's are a few things you need to know about me.
First, whenever I take on something new, I don't stop until I NAIL IT. (I've been told I've got the determination of a Scot trying to find Nessie in the darkness!)
My life has been a series of rebellions, and with every rebellion I've reinvented myself.
Because when I feel a calling deep within my soul, you can bet your organic buttered baguette I'll answer it.
I don't believe ANYONE needs to ask for permission to pursue the life they desire. So if you're waiting for that expert fairy, or for life to set things up all perfect and KonMari for you, I've got news for you. *Not going to happen.*
Nothing about my life has been conventional. And my approach to personal development is no exception.
I blend quantum physics with neuro-hacking and spirituality to create actionable concepts you can implement immediately in your life and business. (This means we can get both your soul and your logical mind on board. #winwin)
The result? Truth seekers like yourself can see what real visionaries have known all along:
The universe with all its infinite potential, resides within you.
That means you can create, become, and embody ANYTHING—as long as you're willing to choose it.
So if …
✴ "Normal" is a word you'd like to ban from your vocabulary.
✴ The real, radical YOU has been dormant (and you're SO ready to wake her the *F* up!)
✴ You've undercut and ignored your own greatness for too long (yup, it's time to own all the messy and magnificent bits of you!)
✴ You are ready to drop ALL of your excuses and become the version of you who can actually live your dream
This event is the place to be, my friend!
In our three days together, I'll help you understand how our magnificent, mind-blowing universe REALLY works—and how you can start to turn possibilities into realities.
We'll dig deep into the heart of your big dreams, and peel back the layers of doubt, confusion, and limiting beliefs you've been trapped under.
Then, I'll show you the keys to unlock what's been inside you all along …
The power to be a true creator in your life.
*Throw your arms in the air if you're ready!*
The Universe is inviting you to live your most AWESOME life.
But first, you have to step through the portal and choose it.
Are you in?
Reserve your seat at the early bird price of just $998 $498!
But hurry - this special early-bird offer won't last forever!
HERE'S WHAT'S POSSIBLE FOR YOU WHEN YOU JOIN MY COSMIC COLLECTIVE THIS APRIL …
✴ Figure out what you REALLY want from your life and business so you can start creating it IRL, on YOUR terms, instead of walking someone else's road to success.
✴ Choose a new "normal" that aligns with your purpose, values, and dreams (no more living by anyone else's rules).
✴ Harness your full potential by finally giving yourself permission to access it. (You'll be amazed what's possible when you get out of your own way!)
✴ Finally kick that friggin' "imposter syndrome" that's been keeping you playing small and putting a lid on your inspiration.
✴ Connect with other superstar changemakers who are asking the deep questions, buzzing with energy, and committed to supporting each other 108 percent on this journey, no matter what adventures lie ahead.
✴ Learn how to use simple neuro-hacking techniques and self-inquiry (aka radical questions) to work with your doubts and deep, dark fears so you don't keep tripping over your own feet when you want to fly.
Need some social proof?
Here's what Evolution 2019 attendees had to say …
This life you want IS possible for you.
But your dream life hasn't been done before.
That's why You have to create it.
This event will teach you how.
"So," you may be asking … "Is this a workshop? A retreat? A healing space?
An inspirational cauldron of stellar proportions?"
Yes!
During our time together, you'll …
Enter into a safe, supportive space where you can be your most awesome, real, raw, and vulnerable self, no questions asked.
Commit to exploring new ideas about who you are and what you're actually capable of.
Ask yourself the deep questions that will actually lead you to a breakthrough (instead of sucking you into a black hole of doubt and anxiety).
Meet speakers, sponsors, and other attendees who are ready to step up and support you using their own unique gifts, talents, and powers of creatorship!
Here's my promise to you …
You won't sit through 3 looooong days of inspirational fluff that will lose its "oomph" the minute you go back to your real life.
You won't be washed up by a wave of "woo" that will leave you scratching your head and wondering, "What the hell is this chick talking about?"
You won't get a one-size-fits-all "formula" for manifestation that will leave you frustrated, overwhelmed, and wondering, "Why can't I create what I really want?"
Instead, I'll show you how asking potent questions and reframing your dream according to my Quantum Evolution® process can help you get clarity around your purpose, your mission, and your BIG dreams like never before.
Then, I'll show you how to turn that clarity into an evolutionary process (NOT a to-do list!) that you can use right away—and for the rest of your life.
Yup. It's like an interactive stellar GPS to your deepest desires (including the dreams you didn't think you could actually create until now)!
You'll walk away with ALL the consciousness tools you'll need to get out of your own way mentally, emotionally, spiritually and energetically.
You'll also discover how to implement micro-changes and totally doable behavior hacks on a daily basis so you can align your thoughts, actions, and energy with your long-term goals.
You'll learn how to make victimhood and self-sabotage a thing of the past—just like the black lipstick I wore in high school.
And you'll meet an awesome community of like-minded people who are doing this life-changing work alongside you!
This is your invitation to design a life that aligns with your truth.
I'm talking about a life full of joy, creative freedom, financial abundance, and endless possibility.
A life where you feel purposeful, energized, and empowered.
A life created on YOUR terms, not according to some old, outdated paradigm.
Our Speakers
Stay tuned! We'll be announcing more speakers throughout October!
Darla LeDoux
Business coach, author, & transformational retreat leader
Laura Clark
Spiritual coach & Founder of the Wise Living Institute
Sage Polaris
Launch strategist to the stars & "Work Less Earn More" expert
Jeannie Spiro
Revenue generation strategist & business coach
Jessica Martin
Holistic psychologist & life coach
Meredith Kelly
doTERRA Blue Diamond leader & attraction marketing genius
Here's how you'll learn the secrets of creating your ultimate reality …
Lightning-Rod Clarity
You'll finally get the big picture of your BIG dream—what it is, why you want it, and how you can live into it. You'll create a totally unapologetic vision that is uniquely yours, and step beyond what's been done before into what is actually possible.
You'll also learn the most powerful questions to ask when you get sidetracked, so you stay aligned with your purpose, mission, and the big picture of your kick-ass self.
Zero-Mush Motivation
You're a go-getter, an intellectual, an expert in your field. And while you're definitely spiritual, you're NOT content to watch your life go by as you float around with your yoga mat under one arm.
When you hang with me, you'll get the best of both worlds—the spirituality AND the science, the energy and the tangible reality. Every second we spend together counts, and you'll be stacking up "a-ha's" by the minute.
Your Quantum Evolution® Blueprint
Walk away from our time together with an actionable blueprint you can use NOW. Discover how to implement microcosmic changes on a daily basis and how to align these changes with your long-term goals so you achieve joy, freedom, financial stability, and balance—aka, the amazing, purposeful life you truly desire.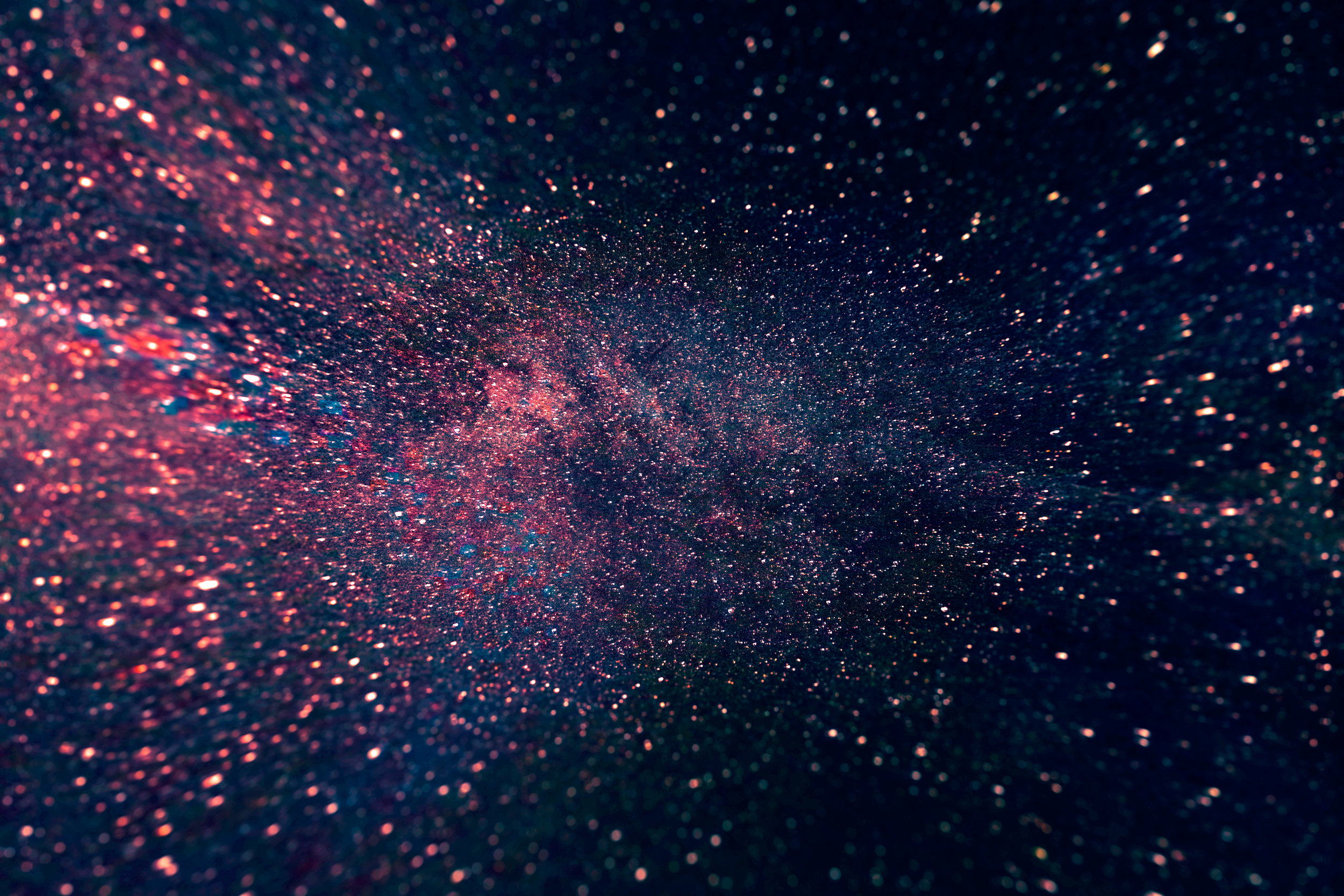 Your Cosmic pass to evolution 2020 includes …
✴ Access to all three days of intensive reality-creation workshop magic
✴ An invitation to our Evening of Healing bonus event
✴ Daily organic breakfast and decadent afternoon snacks
✴ A sweet gift bag filled with goodies
✴ Delicious organic nectar from our pop-up juice bar
✴ Access to our pop-up store, where you'll find amazing swag from our speakers, sponsors, and local artisans
✴ A one-of-a-kind opportunity to connect with like-minded changemakers, leaders, and #girlbosses from all corners of the planet
(Seriously, you don't want to miss this! Our Evolution 2019 attendees are STILL calling it the "best event I attended in 2019!")
Here's what people are saying …
"Evolution 2019 was such an incredible experience on many levels. I had not been that familiar with Bryna's work before I went to the event and was blown away by not only the comprehensive and well delivered content, but by the energy in the room. Everyone there was totally engaged and invested in making the event incredible for all. Every detail about the event from the personal greeting Bryna gave to every participant, to the snacks, notebooks and group activities had been painstakingly prepared and executed brilliantly. Her speakers were all pertinent and well poised each delivering their unique gems of wisdom. Bryna's power lies in the subtle way she steers you to ask yourself the hard questions about your own life. I am a believer in Bryna!"
— CARRIE ROWAN, author, singer-songwriter, speaker & coach,
"During my first session with Bryna, she asked me a question that sparked the idea and development of a whole new program in my business. She has a beautiful understanding of energy and how to use that energy to create magic. When she walks into a room, people notice her energy. It's clean, fierce, determined, insightful. I consider Bryna a conduit of the quantum field. She's so connected that she's able to articulate a complicated concept in an approachable way that feels enlightening. She's one of the most intelligent women I've ever met. And she's also very real, very grounded."
—CANDICE HOZZA, spiritual strategist & business intuitive
OurAgenda
Friday, April 24 - Sunday, April 26
Day 1
7:45 - 8:45 AM
Registration & Breakfast
9:00 - 9:30 AM
Opening Ceremony
9:30 - 10:30 AM
Workshop Session
10:30 - 10-:45 AM
Break
10:45 AM - 12:15 PM
Workshop Session
12:15 - 2:00 PM
Lunch
2:00 - 2:30 PM
Superstar Speaker
2:30 - 3:30 PM
Workshop Session
3:30 - 3:45 PM
Break & Afternoon Snacks
3:45 - 5:30 PM
Workshop Session
6:30-10:00 PM
VIP Dinner & Gondola Excursion
(VIP Registrants Only)


Day 2
8:00 - 8:45 AM
Registration & Breakfast
9:00 - 9:30 AM
Superstar Speaker
9:30 - 10:30 AM
Workshop Session
10:30 - 10-:45 AM
Break & Pop-up Juice Bar
10:45 AM - 12:15 PM
Workshop Session
12:15 - 2:00 PM
Lunch
2:00 - 2:30 PM
Superstar Speaker
2:30 - 3:30 PM
Workshop Session
3:30 - 3:45 PM
Break & Afternoon Snacks
3:45 - 5:30 PM
Workshop Session
7:30 - 9:00 PM
Superstar Presenter
Evening of Healing Event
Day 3
8:00 - 8:45 AM
Registration & Breakfast
9:00 - 9:30 AM
Superstar Speaker
9:30 - 10:30 AM
Workshop Session
10:30 - 10-:45 AM
Break
10:45 AM - 12:15 PM
Workshop Session
12:15 - 2:00 PM
Lunch
2:00 - 3:30 PM
Workshop Session
3:30 - 3:45 PM
Break & Afternoon Snacks
3:45 - 5:00 PM
Workshop Session
5:00 - 5:30 PM
Closing Ceremony
Our Venue
The Omni Providence Hotel
The Omni Providence Hotel
1 West Exchange Street
Providence, RI 02903
(view map)
(401) 598-8000
*A block of specially-priced rooms has been reserved for Evolution 2020 attendees at $179/night. Please call the Omni to make your reservation.
We are currently taking applications for sponsors!
If you want to get some serious visibility for your business or product while supporting other conscious female entrepreneurs, this is a fabulous opportunity for you!
Interested? Read our Sponsor Guidelines and submit your application!
The Special sauce
(aka, your VIP experience)
Get up close and personal with me, our speakers, and your fellow VIPs for an intimate evening of food, wine, sparkling conversation, and … gondolas?
(No, I'm not flying you to Venice … but it's close!)
What's included with your VIP ticket?
In addition to all the extras you'll get with a standard ticket, your VIP ticket includes …
✴ A private gondola adventure along the Providence river, complete with a handcrafted cocktail toast. (Expect to be serenaded in Italian by my gondolier hubby as we cruise the historic riverfront!)
✴ A red-carpet dinner event Café Nuovo (one of Providence's best restaurants) with our amazing photographer/sponsor Kim Fuller standing in for the paparazzi!
✴ Soul-igniting conversation limited to only 25 VIP attendees (you won't want to miss this opportunity!)
✴ An upgraded gift bag with extra luxury goodies worth over $250!
✴ Potential collaborations, clients, and friendships that could last a lifetime (seriously, you'll love the women in this orbit as much as I do!)
Hurry, there are only 18 VIP passes left!
Q: Will this event benefit my business?
A: Um, YES! If you're an entrepreneur, leader, or influencer in your field, you know that how you show up every day has a HUGE impact on how your business, team, or organization grows and evolves. And if your business is a personal brand, multiply that factor by 10.
You are the North Star lighting the way for your business and your team. So when you do this deep work of personal development and Quantum Evolution, you not only clear the way for yourself to create your dreams and live into your mission, you show everyone around you how to do the same.
So if you're thinking, "Three days is a lot of time to take away from my business," let me ask you: What if three days could mean the difference between your business as it is now, and your business gone supersonic?
Q: I work in corporate. Is this event for me?
A: That depends. This isn't a "business" event. It's all about personal development—which is essential for business success.
Do you want to show up as a leader and influencer in your industry? Align with the version of you who can rise to the top? Learn new ways to see yourself and your team in cooperation, not competition? Learn how to bring your highest and best self to the table in any situation?
If so, then this event will be super powerful for you.
We've even created a sample Justification Letter you can bring to your boss or HR department to negotiate the time off you'll need to be here fully! Just copy and paste from this Google Doc and you're good to go!
If, on the other hand, you're only working for a paycheck and only want to shuffle through your day so you can get home to beer and Netflix, this probably isn't your gig. Just sayin'.
Q: Is this event Tony-Robbins-huge, or small and oh-so-intimate?
A: We have room for 111 creators at this event, so you'll have multiple opportunities to connect with dozens of people over our 3 days together—but it won't be so big that you feel like an anonymous guest in the room. This is your chance to meet other changemakers who want their work and life to matter, just like you do. (Bonus: Don't be surprised if the people you meet end up becoming lifelong friends, clients, or collaborators!)
Q: Your method is called "Quantum Evolution®." Do I need to understand quantum theory and physics to attend?
A: No way! I'm here to bring complex ideas like quantum theory, hologram theory, neuroscience, and high-level manifestation gently down to earth. All I ask is that you keep an open mind … because you're about to see yourself and our Universe in a whole new way!
To me, there's no point in learning something that isn't useful in real life. So rather than forcing you to translate abstract theories, I'll share practical tactics that you can use every on your own to make those all-powerful evolutionary micro-changes, like, NOW.
Our speakers also have amazing stories to share. Their knowledge will help to ground what you're learning even more, and they'll add their own cosmic spin to the core material.
Q: Do I have to attend all 3 days?
A: You will definitely get the most out of this event if you attend all 3 days. That's why I'm not offering partial tickets.
That said, I totally get the scheduling thing. So if you need to come late or leave early, that's cool. Just let me and my team know ahead of time if possible so we can make sure you have everything you need when you arrive.
Q: Hey Bryna, how do I know if this event is for me?
A I can tell you that this event is NOT for you if …
You want rah-rah-let's-crowd-surf-and-drink-cocktails-at-the-bar kind of inspiration. That's super fun, but it's not what we're about here. We're digging a LOT deeper than the typical "inspo-event" that fills you up in the moment but then leaves you high and dry without a plan.

You're not ready to do what it takes to SERIOUSLY commit to your big vision and dreams.

You're stuck in a victim mentality, still blaming others for where your life is at. No judgment, but you're not ready for this work yet.

You're not totally over the moon about learning how to be a powerful creator in your life.
But …
If you have a BIG purpose and mission to bring forth in the world, and you're ready to take it to supernova status, I want you at this event.

If you're a powerful, no-BS #girlboss who is tired of creating her life according to someone else's rule book, I want you at this event.

If you're willing to do the deep (and sometimes challenging) work of seeing the darker parts of yourself you've been ignoring for months or years so that you can consciously create something different, I want you at this event.

If you're willing to turn the laser on yourself so you can have a MAJOR breakthrough, I want you at this event.

If you ready to claim the infinite powers of creatorship that are already within you and floor the gas in the direction of your dream, I want you at this event.
In other words …
This event is your chance to move into a WHOLE NEW REALITY—not just get a guru contact high for a couple of days and then go straight back to your usual grind.
So … are you in?
If you're not creating everything you want in your life …
The solution isn't to simply do more stuff, cross your fingers, and hope you eventually "make it." (Actually, that the definition of insanity.)
Because even if your actions are different, you'll still be living out the same old thoughts, beliefs, and patterns daily—which means you'll end up creating a new version of the same old reality. #thanksbutnothanks
Instead, you can create an internal shift that's radical enough to leave your old ways of living, feeling, and being in the dust.
This is WAY more than theory. This is EXPERIENTIAL CREATION—and it's like rocket fuel for your dreams.
And it's only part of what you're going to learn at Evolution 2020!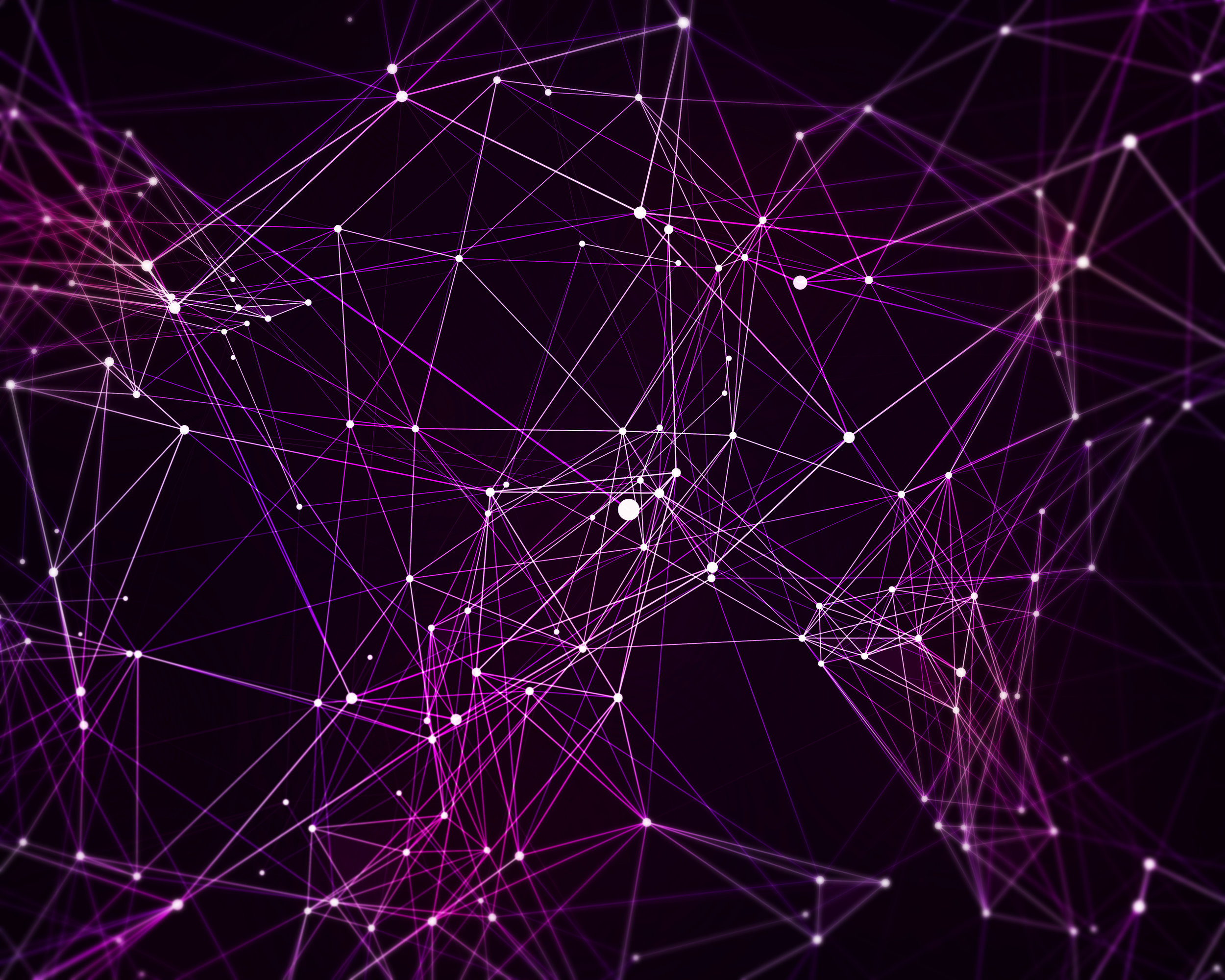 Meet Your Catalyst
(That's me!)
I'm an inspirational speaker, retreat leader, philosopher, waymaker, and award-winning, best-selling author who's passionate about discovering new pathways to personal growth and empowerment. The status quo is my archnemisis—which is why I'm an agent for change and expansion for conscious entrepreneurs, leaders, and influencers around the world.
But I have to be honest: I haven't always been aligned with my purpose.
In fact, I used to be stuck. Like, REALLY stuck.
I've been a serial entrepreneur since the age of 23. My life was a series of reinventions—but what I REALLY wanted always felt just out of reach.
You see, I was waiting for life to make it *possible* for me to have my dream. I was waiting for permission—not from any one person, but from the Universe. Like one day my life would just … shift, and make it possible for me to follow my dreams.
I had built an awesome and successful business as a book coach, editor, and ghostwriter of inspirational books. I was a best-selling author in my own right. I worked with some of the most inspiring women in the industry. I had a sweet "laptop lifestyle," with lots of travel and adventure to balance out the long days and hard work.
But I still wasn't living my real dreams. And I was starting to feel like my business was sucking me dry. I just wasn't passionate about it anymore.
I was headed for burnout.
Actually, my toes were already over the edge of that cliff. if I didn't figure this out, I was going to crash. Or explode like a meteor.
Then, I had a HUGE epiphany.
I couldn't keep waiting for the Universe to show me the way to my dreams. It simply wasn't going to happen.
Why?
I wasn't *BEING* the person who could have the dreams I was dreaming. I wasn't showing up in my life in a way that told the Universe I was #readytogo. I was doing the same things over and over, and expecting different results. And my belief that I wasn't "enough" was running every show I put on.
I helped amazing world-changers get their ideas out there, but even though I had a TON of exciting ideas of my own, I wasn't giving my own knowledge any weight.

I wanted to be on stage, but I stumbled over my elevator speech at networking meetings, thinking, "nobody cares what I have to say."

I wanted to find my purpose, but I never slowed down enough to figure out what I really wanted, let alone do anything about it.
Not cool. And definitely not helpful when it came to creating my biggest dreams.

It was time to get real. I needed to figure out what I ACTUALLY wanted, so I could finally start having it.
I started researching the science behind manifestation (aka, reality creation).
I started studying how the human brain works, and what keeps us from being open to possibilities and seeing the creative solutions that help us make real, radical change.
And, most important of all, I took the time to get quiet and still, so I could hear that inner voice—the part of me that actually KNEW what I wanted and why.
I started actually doing the work of shifting who I was *BEING* in my life so I could start having what my heart and soul REALLY craved …
… And EVERYTHING changed.
Turns out, it's not the burning bridges and "cosmic 2 x 4s" that powerfully shift your reality. It's the little micro-changes that eventually fill the cup that holds your ultimate potential. And honestly, do you really want to wait around for the Universe to *someday* hit you upside the head?
Since then, I've been teaching and sharing my Quantum Evolution® formula to intellectual seekers and conscious creators around the globe. I feel like I've found my celestial trajectory! I'm blazing a new trail between the esoteric and the practical by showing mission-driven creators and entrepreneurs like YOU how to own their power and shape their own reality.
How does it get better than that?
So, friend …
Are you ready to become a
True Creator in your life?
JOIN ME AND OUR POWERHOUSE SPEAKERS, SPONSORS, AND CREW FOR EVOLUTION 2020 ON APRIL 24-26, AND GET READY TO START YOUR INNER (R)EVOLUTION!
We want you to be 111% sure that this event is the cosmic gift you've been waiting for. If you've got questions, e-mail me and my team at growth@chooseyourevolution.blog! We're here for you!